In order to sign up for ABCmouse, you'll need to use a valid form of payment. We accept credit and debit cards (MasterCard, Visa, American Express, and Discover) and digital payment methods like PayPal. Depending on how you sign up for ABCmouse, you could also be billed through a third party like Apple or the Amazon App Store (subscribing through the app on an Apple device or through the Amazon App Store on a Kindle).
Please note: Your subscription will auto-renew based on if you have an annual, semi-annual (every 6 months), or monthly subscription payment type. For instructions on how to check your next billing date, please see the following article:
What is a "CVV code" when inputting credit card information?
The CVV code is the three-digit code that is embossed or imprinted on the back of Visa, MasterCard, and Discover cards. On American Express cards, the CVV code is the four-digit code on the front of the card. CVV codes are an extra security measure used to validate online shoppers.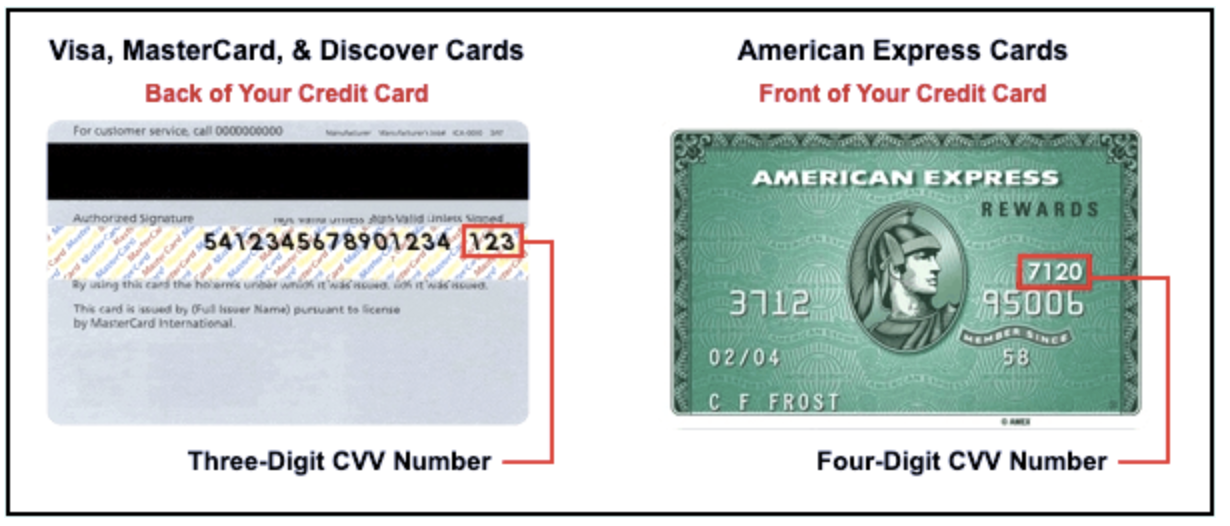 What if I only have an international card?
If you are subscribing to ABCmouse using either of the following:
A credit or debit card with an international postal code
A pre-paid gift or debit card
Please enter '12345' as the billing zip code.
What if I want to use my Cash App card?
We accept this form of payment by simply entering your virtual debit card number as the payment option.
Please keep in mind, in order to locate or verify your account, we will need the following information:
The email address you used to sign up with ABCmouse, which can be different than your Cash App sign-in information.
Your PayPal transaction ID.
The Cash App debit or credit card used to fund your account.
At this time, we are unable to verify ABCmouse subscriptions based on your Cash App information alone. We apologize for the inconvenience.