To access the "My Favorites" section of ABCmouse:
1. Login to ABCmouse
2. If you need to change users to access a different child profile, click on the child's name at the top of the homepage next to their tickets, and then click on the different child's profile under it to switch profiles
3. Click on the "About Me" section in the bottom right-hand corner of the main homepage
4. Click on the "Favorites" heart that is to the left of your "My Avatar" icon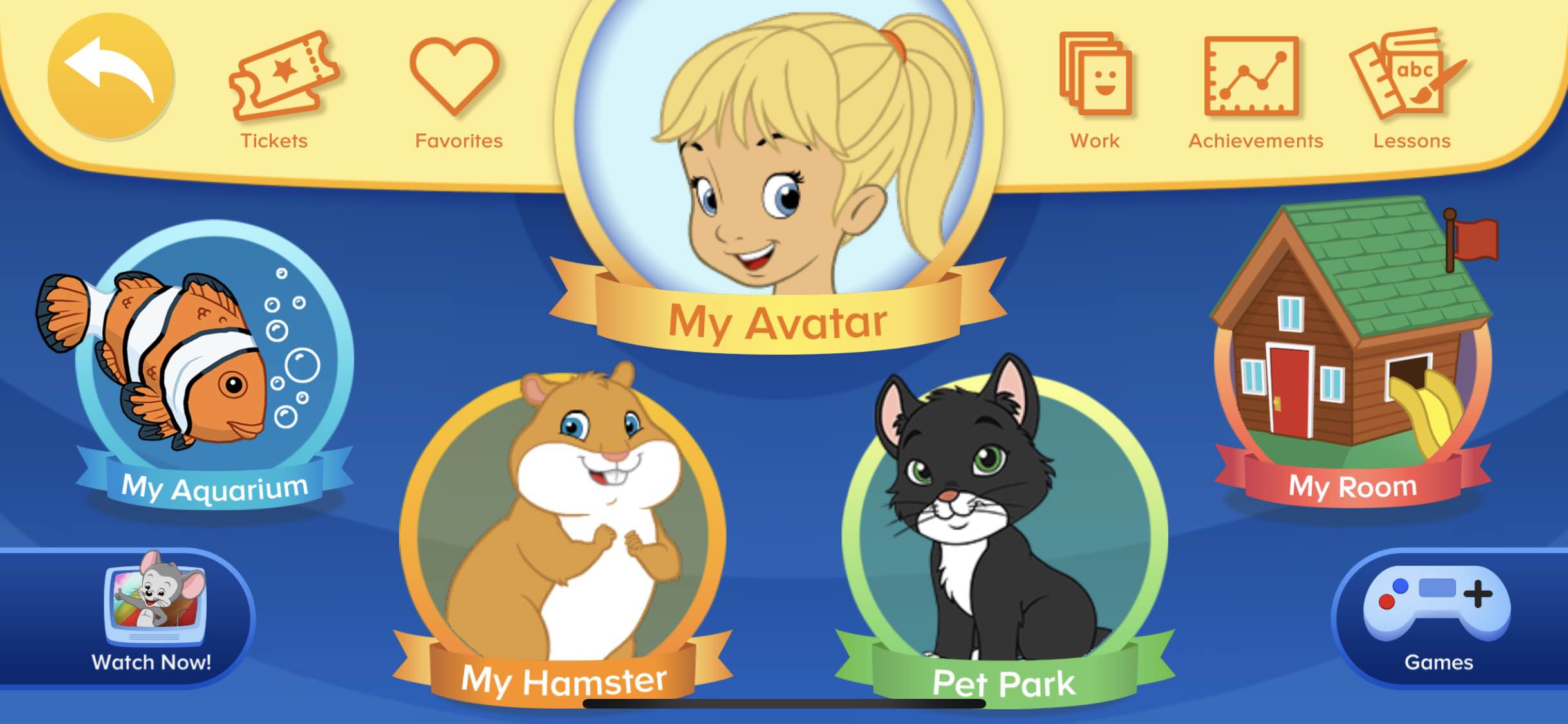 You can also view all of the activities and lessons that ABCmouse offers by accessing the Classroom page. To do so, first log in to the Child Profile of your choosing and click the "Classroom" panel on their homepage. In the Classroom, there is a list of categories across the top of the window, as well as a number of clickable items in the classroom that will take you to the activities related to each item.